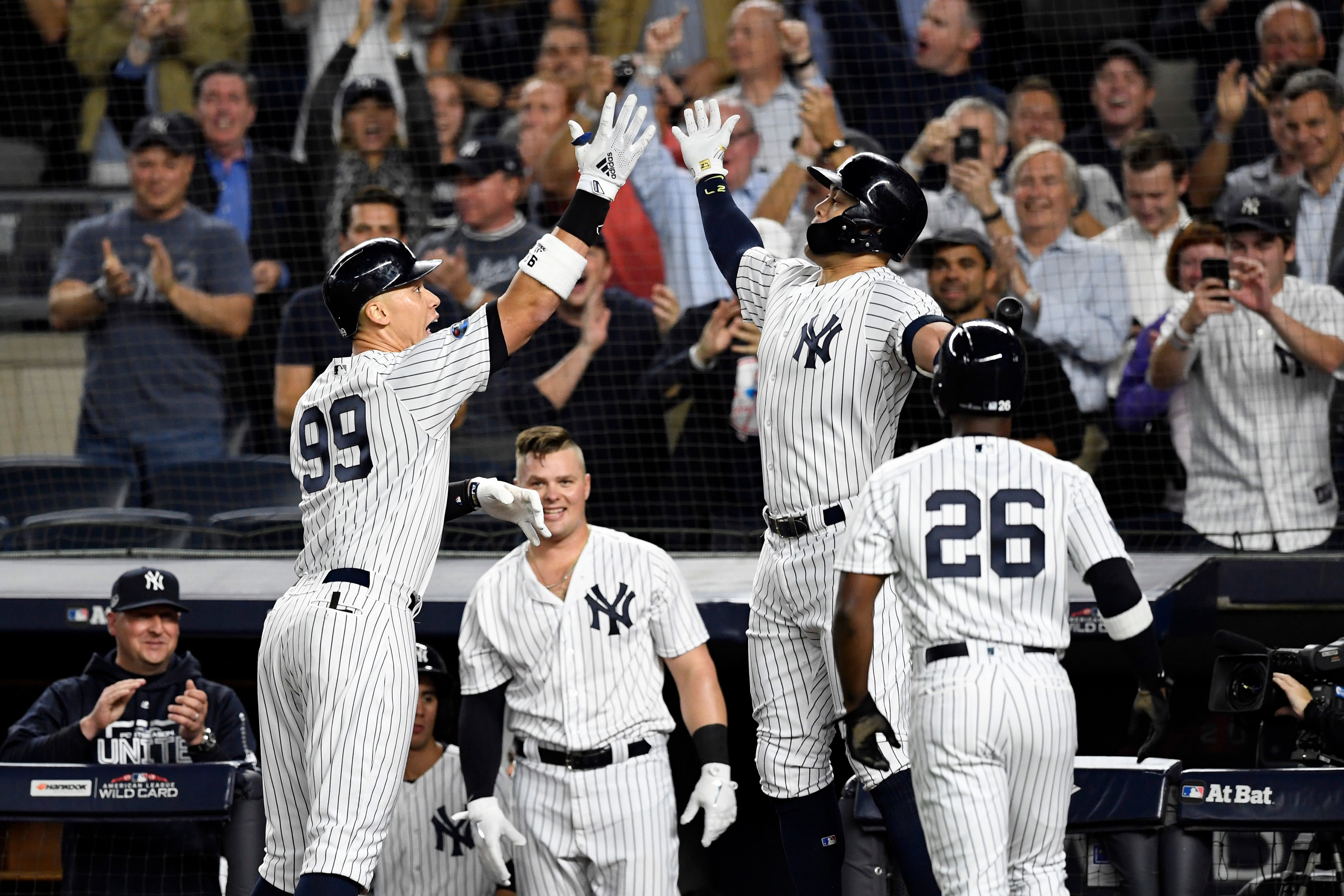 MLB/New York Yankees 2019 Calendar | "Be There. Witness" Campaign​​​​​​​​​​​​​
As a die hard Yankees fan, I was inspired to create an interactive calendar design from scratch that can add engaging content per date as an effort to enhance a mundane standard digital calendar. 
Introducing 2019's incoming MLB campaign titled "Be There. Witness" — a concept campaign that proposes the big leaguers to add tailored content into individual matchup dates of the season based on the following key factors:
1. Opponent history (ex. Yankees vs. Red Sox)
2. Clubhouse promotional events (ex. Mother's Day Purse Night (Sun., May 10))
3. Anticipated player/team accolades (ex. Albert Pujols is now 5th All-Time Leader in Home Runs)
The goal is to strategize unique UI and UX solutions capable of boosting viewership, magnetizing impressions and offer alternative marketing methods.
Using Adobe XD, I present web, mobile and tablet friendly iterations for fans worldwide!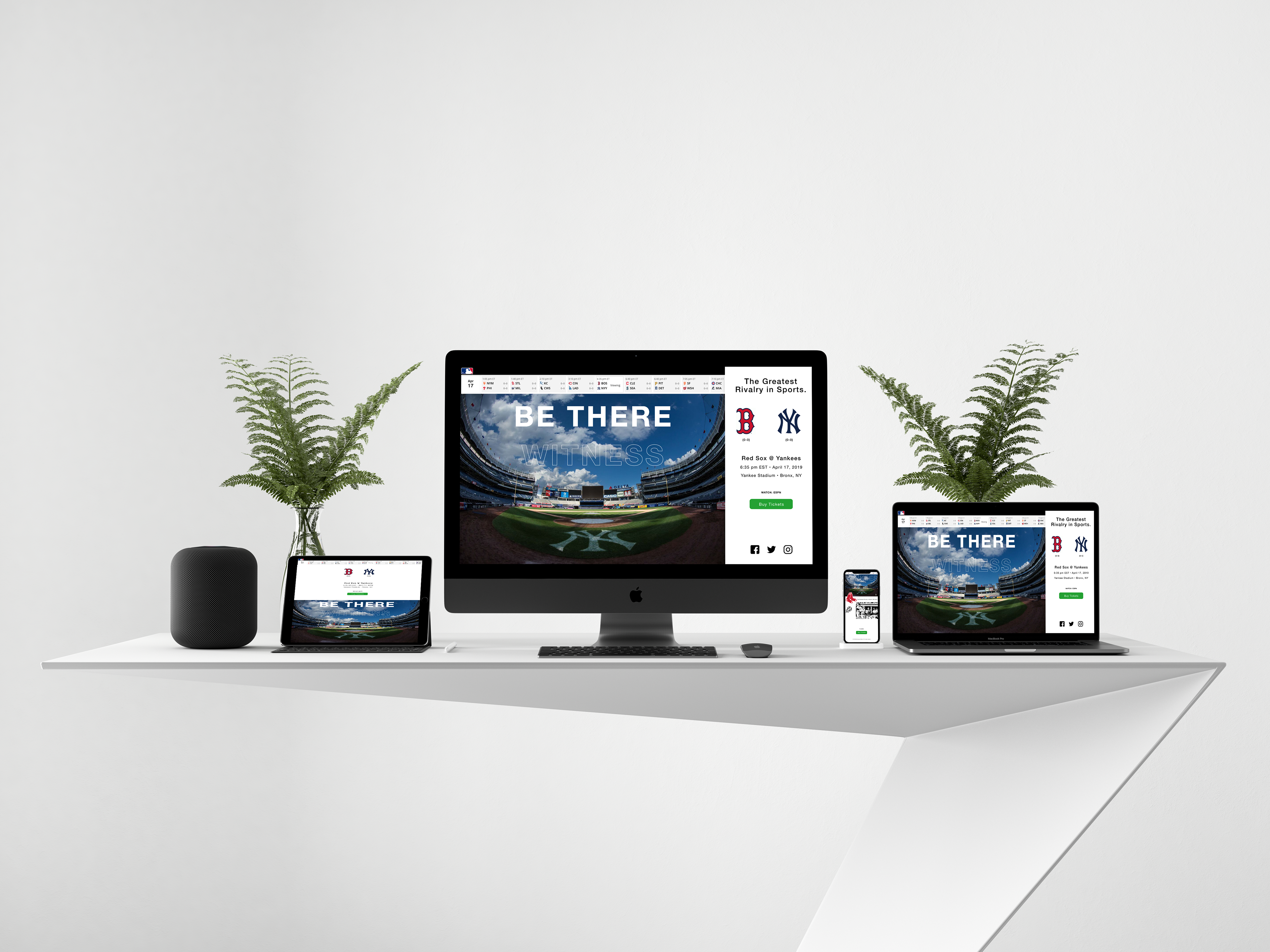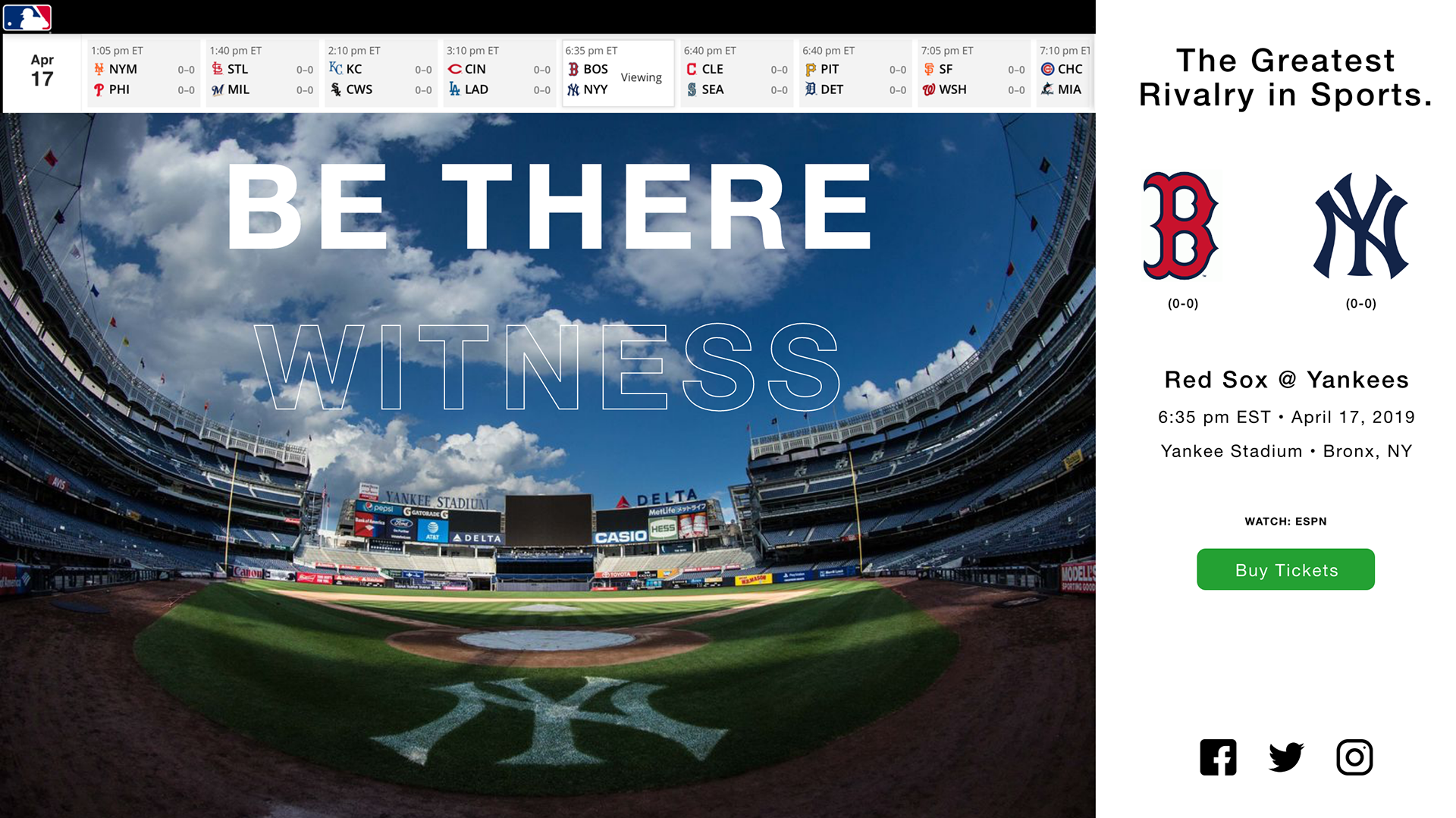 Interaction design across mobile, desktop & tablet interfaces.